FEEL THE LOVE™ DEALERS PROVIDE FREE HVAC INSTALLATIONS TO THOSE IN NEED

Families across the U.S. and Canada are in need of home heating and cooling systems. Through the Feel the Love™ program, Lennox Industries and AAA Brothers Heating & Air Conditioning are teaming up to donate HVAC equipment, installation materials and time to someone in our community.
We're proud of the incredible partnerships between Lennox and its dealers, as well as community organizations throughout North America, and we're excited to continue to grow the program to serve even more individuals and families in need in the years to come.
The Lennox Feel The Love™ Program, which launched as Heat U.P. in 2009, invites individuals and local organizations in participating areas to nominate families or individuals in their communities. Nominees are chosen based on a variety of criteria, including physical, mental or social disabilities; financial challenges; job loss; military service; community service. Nomination forms are collected through the Feel The Love™ website.
AAA Brothers Heating & Air Conditioning AND LENNOX ARE HERE WITH HELPING HANDS
Here at Lennox we're more than just a leader and innovator in the HVAC industry – we're people too. People who care for and about the communities where we live.
That's why we're on a mission to give back to those who have made it their mission to serve others in their community. We want to play an active role in creating communities that care for one another by sharing a little bit of love to those in need of a helping hand.
We're working together to make the world a better place, one community at a time.
Lennox Rebates & Financing

Save Up To $1,050 In System Rebates.**
Save on a complete qualifying Lennox® home comfort system that includes a gas furnace or blower coil, an air conditioner or heat pump and thermostat.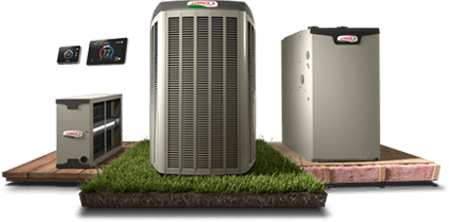 ---
Get up to $150 in combined rebates on air purification, zoning, and a smart thermostat.**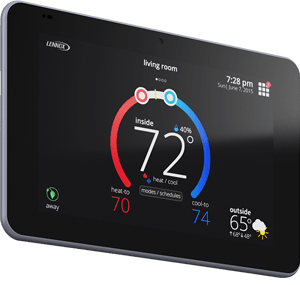 Save now on the iComfort® S30 and save every month on utility bills.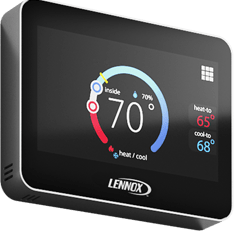 Enhance your comfort and savings with iHarmony® zoning.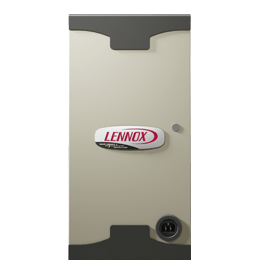 Enjoy more savings and fewer pollutants with a PureAir™ S air purification system.
---
AND make no payments until 2023 when you finance a new Lennox® system for as low as $132 a month.*
---
* Offer available September 12, 2022 to December 2, 2022. Offer based on a retail price of $10,000. Requires purchase of qualifying system. Financing available to well-qualified buyers on approved credit. No down payment required. Financing requires 120 equal monthly payments of $132 a month of principal and interest after the first 6 months. Normal late charges apply. Financing can combine with any eligible rebate. Minimum and maximum amount financed of $3,000 and $100,000, respectively. You may prepay your account at any time without penalty. Financing is subject to credit requirements and satisfactory completion of finance documents. Any finance terms advertised are estimates only. See Truth in Lending disclosures available from lender for more information.
** Rebate requires purchase of qualifying items between September 12, 2022 to December 2, 2022. Qualifying items must be installed by December 9, 2022. Rebate claims must be submitted (with proof of purchase) to www.lennoxconsumerrebates.com no later than December 23, 2022. Rebate is paid in the form of a Lennox Visa® Prepaid card. Prepaid Card is subject to terms and conditions found or referenced on card and expires 12 months after issuance. Conditions apply. See www.lennox.com/terms-and-conditions for complete terms and conditions.